Art.com's New Home Accessories Collection Completes Online Destination's Home Decorating Experience
Customers Can Deck Their Halls and Walls with Décor, Plus New Product Magnetic Art
EMERYVILLE, Calif. (October 23, 2014) — Art.com, the world's leading online destination for discovering and purchasing art, is expanding its product assortment with the introduction of a complete Home Accessories collection and the launch of revolutionary SwitchArt™ Magnetic Frames and Prints.
Home Accessories to Complement Every Style
Art.com now offers a highly curated collection of home décor accents that perfectly complement wall art. The collection features everything from hand-embroidered pillows with bohemian details to mid-century modern chairs, hand-tufted rugs and decorative mirrors. Each piece is hand-selected by Art.com's expert merchants, ensuring the collection is full of high-quality items ideal for anyone looking to find the perfect gift or keep their own space current, fresh and fashionable.
More About Art.com Home Accessories

More than 2,500 items to choose from, starting at just under $20.00.
Soft goods such as pillows and throws are made of luxurious fabrics: rich linen, cotton, velvet and silk.
Fine details make the difference. Hand-embroidery, perfectly mixed-and-matched materials and textures, and holiday-friendly metallic finishes give the collection a polished yet livable feel.
Art.com CEO Geoffroy Martin comments on the business's timely foray into home décor, "We can now better serve our customers by providing everything they need to beautify their homes. These decorative accents complement the art they love and really help to make homes dazzle in time for the holidays."
Home Accessories Highlights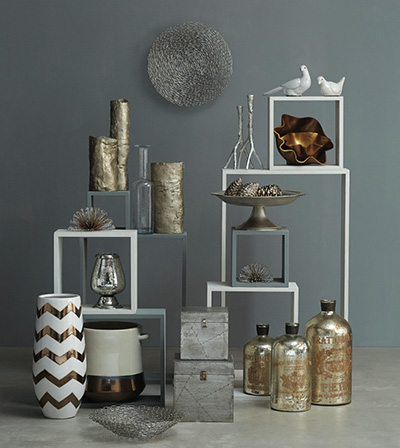 The New Wave of Wall Décor: SwitchArt™ Magnetic Frames & Prints
In addition to Home Accessories, Art.com is also launching SwitchArt™ Magnetic Frames and Prints – the simplest way to change out art, often and easily, in the same frame. Simply start by selecting a few art prints you love, or use Art.com's Photos to Art tool to create your own from your personal photos. Prints peel on and off Magnetic Frames like magic and make it easy to update wall décor as you make new memories or restyle your space.
SwitchArt™ Magnetic Frames & Prints Make Great Holiday Gifts

Prints starting at $29.99.
Frames in 3 sizes and designers colors.
Made in the U.S.A.
Stay tuned – official launch in mid-November.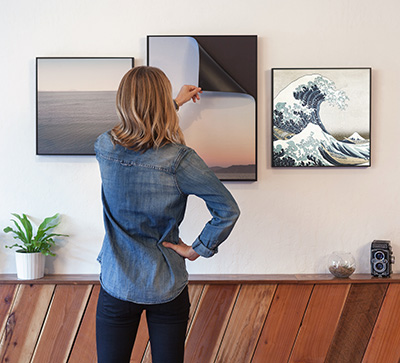 Explore Home Accessories and more holiday gift ideas on Art.com.
About Art.com
Art.com is the world's leading online destination for experiencing and buying high-quality wall art. Offering the largest selection of handpicked art images, as well as custom framing, specialty printing, and interactive visualization tools, Art.com helps everyone explore, experiment with and express themselves through artwork—and have fun doing it. At Art.com, customers can also shop curated collections from tastemakers and trendsetters. Art.com is forever leading the way art is experienced and consumed—through service, technology and craftsmanship—to help people find art they love so they can love their spaces more. A division of Art.com Inc., Art.com is based in Emeryville, Calif.